News
Rollover collision causing highway delays in Milton
Residents should be aware of some major delays this morning.
OPP have responded to a truck rollover on Highway 401 eastbound beyond James Snow.
The driver was taken to hospital with minor injuries.
The left lane is blocked and more lane restrictions are likely as tow trucks attend the scene.
Residents should expect delays and take alternate routes if possible.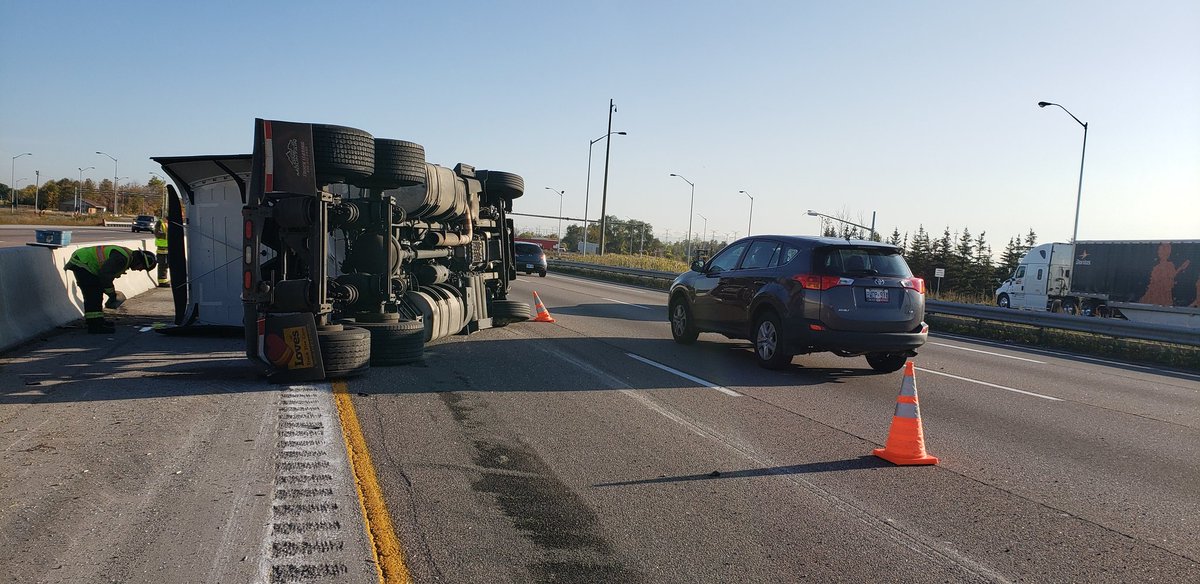 Photo courtesy of OPP Sgt. Kerry Schmidt