OPP recently charged two people following two separate highway incidents that happened in Burlington.
Early Saturday morning, October 17, officers responded to a vehicle driving the wrong way on the QEW.
"The quick action of the officers involved resulted in the vehicle being stopped with no injuries," said OPP.
The driver was charged with impaired driving.
On Friday night, October 16, an officer was responding to a disabled vehicle on the QEW when their cruiser was struck in the rear by a car (pictured below).
OPP say the cruiser had its emergency lights on.
No injuries were reported and the driver was charged accordingly.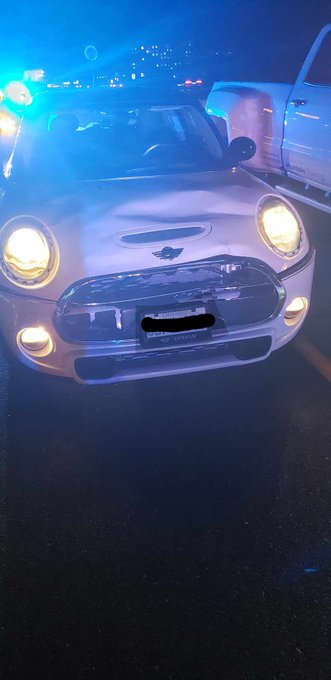 Photo courtesy of OPP Highway Safety Division